A few days have passed since the closing of the EXPOdetergo international. An event that attracted over 17 thousand people to Milan, of whom about 40% came from abroad.
Indemac was present in Milan with great enthusiasm: the desire was and still is to be part of the change by bringing our innovations in the field of machinery for industrial laundries and conveying the potential of the advanced solutions we propose to our customers.
Businessmen, managers of industrial and non-industrial laundries, general managers and retailers populated our booth, and great was our satisfaction in noting the interest and desire to learn more about our technology and services.
The opportunity to try and see Indemac machinery is definitely one aspect that ensures product knowledge at different levels for industry professionals.
Folding machines, ironers, stackers: Indemac machinery to see and try out
During EXPOdetergo, Indemac gave ample space for tests and operation demonstrations of its machinery and accessories for industrial laundries.
The purpose was to share all the opportunities that the right kind of machinery can bring within each industrial laundry business.
Increased ability to optimize item processing
Consistent and verifiable increase in productivity
Raising the quality level of the laundry work cycle.
What was really appreciated by those who came to visit us was the opportunity to receive advice: the hundreds of people who registered at the Indemac booth at EXPOdetergo were able to understand the potential of each machine on display and how to exploit it within their own laundry, whether industrial or integrated within hotels, swimming pools, and sport and wellness centres.
Forging important business relationships with national and international businessmen, professionals and brands within the laundry sector was a huge satisfaction for our entire team.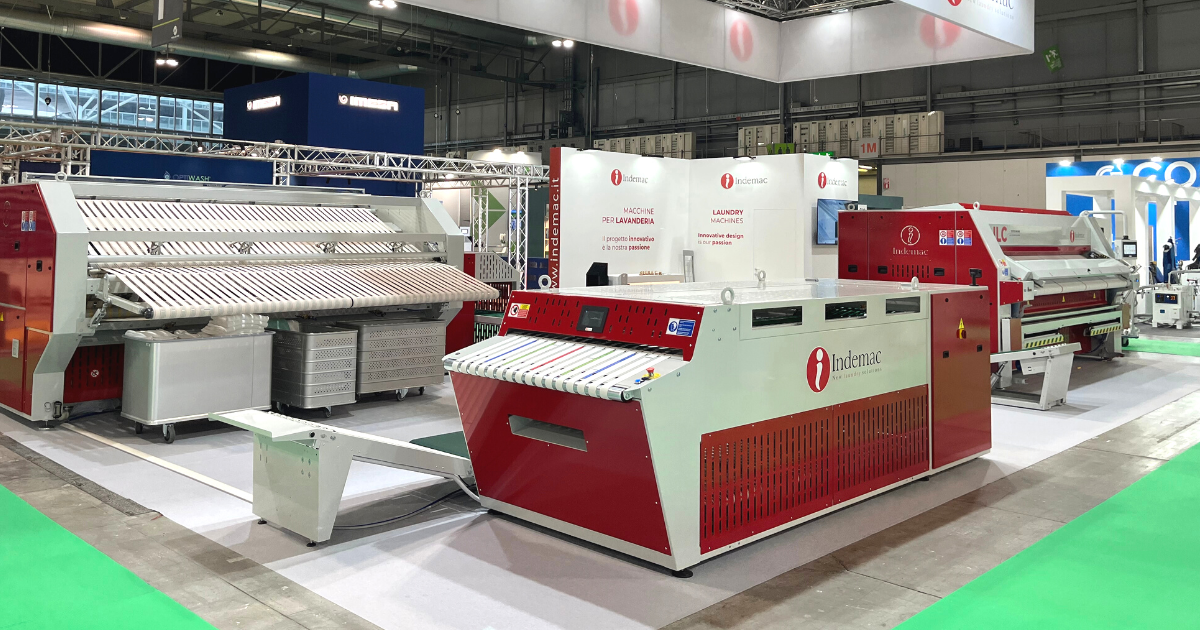 Positive balance for Indemac at EXPOdetergo, news on the horizon
Indemac's positive experience at EXPOdetergo is certainly reason for further stimulation to do even better and share this growth path with those who choose Indemac for its reliability and the innovative technology of its machinery dedicated to industrial laundries.
The next appointment in Milan for EXPOdetergo will be in 4 years: Indemac is already at work to present other long-awaited novelties.
But you don't have to wait that long to book a consultation with our experts: go to the contact section!